News
"Vola, Luna Rossa": the documentary about the story of Luna Rossa Prada Pirelli on-air Monday March 8th.
A riveting tale spanning twenty years of regattas, recounted by the lead actors of this story.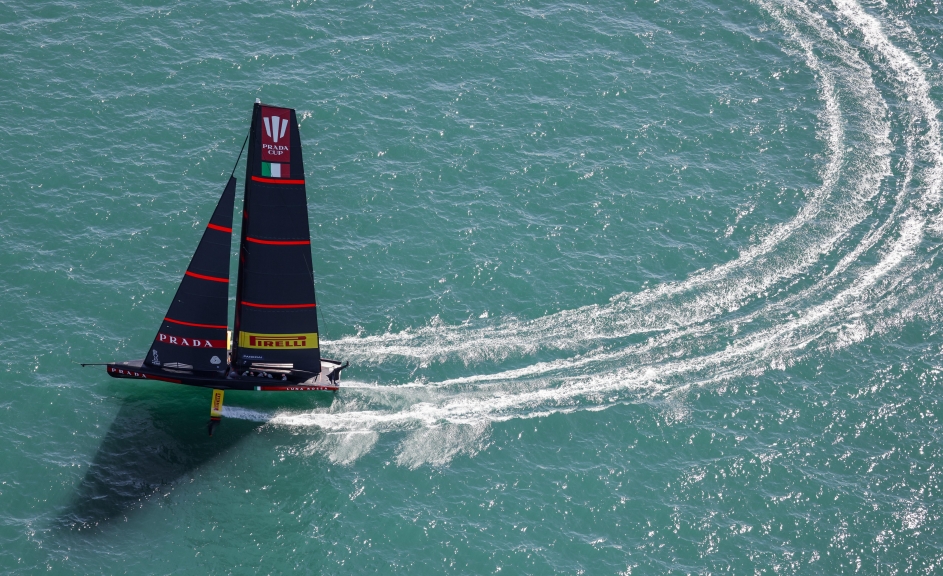 Auckland, 8th March 2021 - The documentary on Luna Rossa will be live March 8th at 6.50 pm CET on Rai Due in Italy and rerun on RaiPlay. Starting from the very beginning in 1997, when Patrizio Bertelli decides to take on his first challenge in Auckland, to present day, with the team qualifying once again, after twenty years, for the America's Cup Final Match.
The "Vola, Luna Rossa" documentary, produced by Stand by Me for RAI DOCUMENTARI, spans the team's twenty-year history. Important footage from the team's archives and exclusive interviews with the actors who reveal anecdotes, emotions and hopes, accompany the viewer in this captivating story that describes the conquest of this iconic trophy, a milestone in the career of every sailor.
It is a tale of sports and technological challenge that will come to life on Wednesday March 10th with the start of the America's Cup regattas, when, for the second time in twenty years, Luna Rossa Prada Pirelli will face Team New Zealand, defender of the Cup, in a series of races to the best of 13.
This story is a tribute to the people who have sailed and worked in the team, but also a heartfelt thank you to all those Italian businesses, some of which are real and sometimes hidden gems, who have contributed to this fantastic project and who make us proud of brandishing our flag around the world.