News
Luna Rossa Prada Pirelli awarded with the PRADA Cup
The prize-giving ceremony on the main stage of Auckland's America's Cup Village marks the delivery of the PRADA Cup to Team Luna Rossa Prada Pirelli, become Challenger of the 36th America's Cup Match presented by PRADA, after defeating Ineos Team Uk 7-1 in Auckland in the final ended on Sunday.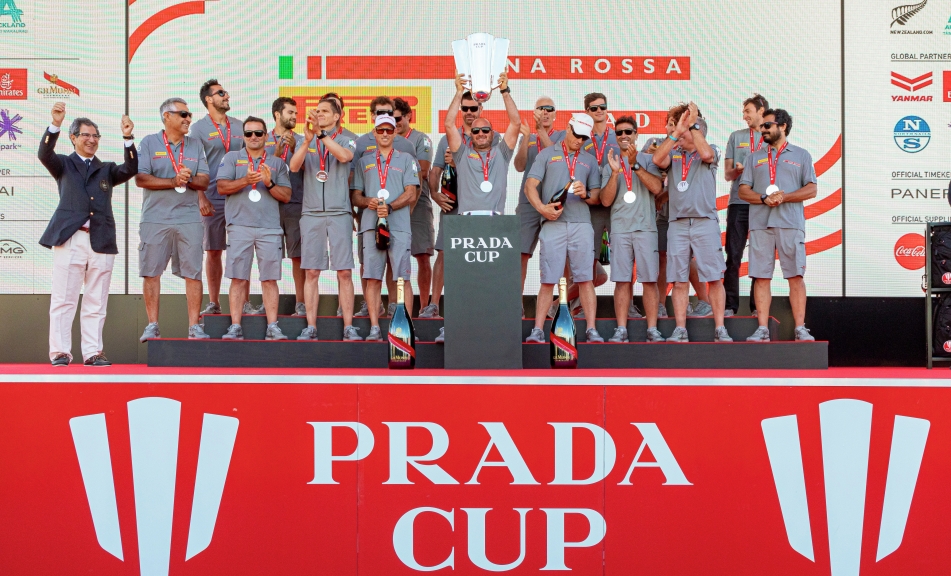 Today the America's Cup Village in Auckland was the stage for the prizegiving ceremony of the PRADA Cup, awarded to the winner Luna Rossa Prada Pirelli Team. The Challenger Selection Series regattas started on January 15th , with two round robins, and came to an end with the Final on Sunday February 20th.
The event covered a month of racing, in which the three teams - NYYC American Magic, Ineos Team UK and Luna Rossa Prada Pirelli - battled for the right to face America's Cup holder, Emirates Team New Zealand.
Receiving the trophy, specially crafted by Florentine master silversmiths, and designed by Mark Lawson, were Max Sirena, the two helmsmen Francesco Bruni and Jimmy Spithill, the full crew and a representation of technicians and designers who contributed to the result, together with the Commodore of the Circolo della Vela Sicilia Agostino Randazzo.