News
Luna Rossa Prada Pirelli wins the PRADA Cup
Luna Rossa Prada Pirelli wins the PRADA Cup over INEOS Team UK with 7-1.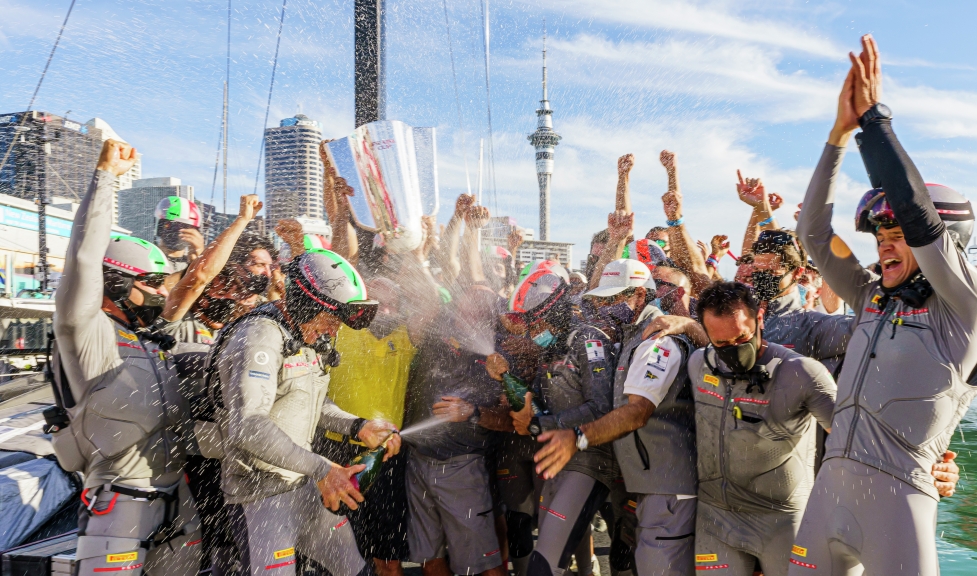 The PRADA Cup closes with the victory of Luna Rossa who today wins two more points, the decisive ones. With these the team achieves the 7 points required to win the Challenger Selection Series and the right to challenge the New Zealanders in the America's Cup match.
Course A was the chosen one for the two scheduled regattas, with forecasts of light winds from the north / north-east, between 9 and 12 knots of intensity.
In the first race both boats start on the line with perfect timing, with a slight advantage of the British on the downwind, as they push up to the left boundary. Luna Rossa follows close on them and both boats turn and bounce off the right boundary. Luna Rossa appears to have faster and more agile maneuvers and takes control halfway down the first upwind leg. A difficult rounding of the mark of the English at the second gate allows Luna Rossa to stretch its lead further. The rest of the race continues with full control over the opponent and closes with a 1:45 second advantage.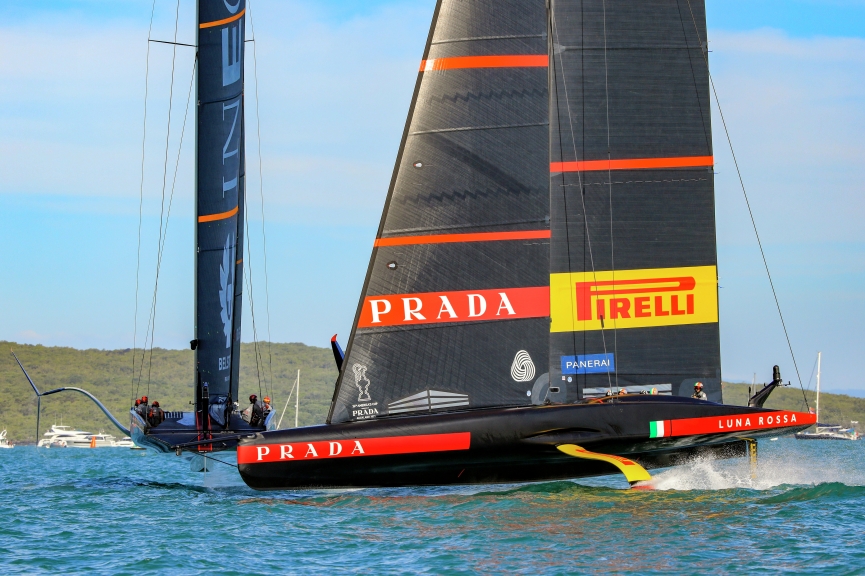 In the second race Luna Rossa takes a penalty for having crossed the line one second before, so according to the rule, in order to serve the penalty, is obliged to slow down in order to lose 50 meters. The first beat is a head-to-head that turns into a 12-second advantage for Luna at the first gate. The rest of the regatta is a replica of the previous race Luna Rossa finishes with a 0:56 second advantage on its opponents.
With two solid wins, Luna Rossa Prada Pirelli officially becomes the challenger for the 36th America's Cup presented by PRADA, scheduled to start in Auckland on March 6th.
Max Sirena, skipper & team director
"I'm really happy for the guys, for all our sponsors, for all the people who worked for us in this project. It was not so obvious and trivial to win because even if we were few teams, we were three super competitive teams. I am happy for the team because it has not been an easy campaign so far and it is fair that today they can enjoy the day. From tomorrow we will think about Team New Zealand.
We have a lot of new things to try and we can't relax much, but it's important not to lose the momentum we will train and not to let our guard down. What matters is to keep the pace up and then we'll see. We will go there with our heads down and we will play it until the end."