News
Newsletter #08
SEE YOU SOON CAGLIARI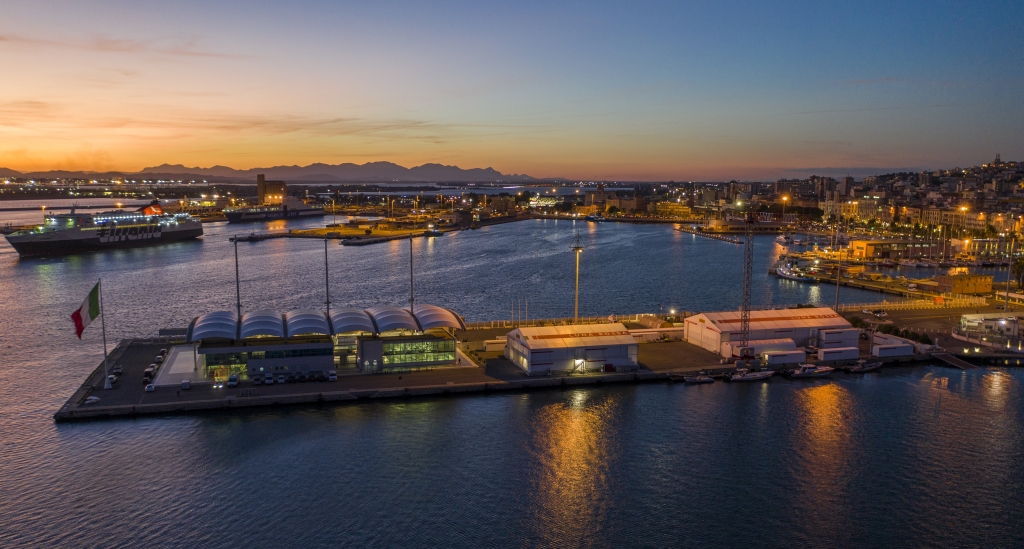 Few days ago we closed our training session in the waters of Cagliari. For almost three years we have worked really hard for be ready to the next America's Cup challenge. We want to thank the Sardinian Region, the city of Cagliari, the authorities and all the institutions that have worked with great commitment on this project and have supported us with confidence during our journey. Our operational base will move to Auckland, in New Zealand, for the 36^ America's Cup presented by PRADA.
Max Sirena "See you soon Cagliari"
Last Foiling Days in Cagliari
The Luna Rossa sailing team is enjoying the last few days of sailing in Cagliari as they prepare to move to New Zealand, where the Prada Cup will get underway in just under five months.
The team has been located at the Molo Ichnusa in the city since 2018, the place where the AC75 Luna Rossa took shape thanks to a meticulous collective effort in which engineering and calculations were combined with the precision of artisan craftsmanship. Dozens of connections, hydraulic and electronic components, and complex on board systems were installed within the carbon hull, while the sailmakers assembled the sails with maniacal precision. It was an intense period and Cagliari proved to be the perfect city thanks to its warm and welcoming inhabitants, but also in terms of logistics, and above all the ever-perfect weather conditions which meant the team did not miss out on precious sailling days. From early September the team will begin the transfer to Auckland. Boat 1 will be loaded onto a cargo ship that will take about two months to arrive in New Zealand.
Boat 2, meanwhile, is being finalized. There were some physiological delays due to the lockdown period which slowed the process down, but the efforts of the entire team and the design department, coordinating remotely, made it possible to make up lost time. The second AC75 is set to leave the Persico Marine shipyard in early October and will immediately be loaded onto an Antonov, one of the largest cargo aircraft in existence, ready to sail in the Gulf of Hauraki in New Zealand by the end of October. Everyone is very happy with the new boat, which is the result of the multitude of data collected and studied over the past months, but also of the experience gained through countless hours of navigation on Boat 1, which was launched in October 2019 and on board which the team has continued to train in the waters of Cagliari up until now.
Max Sirena (skipper and team director):
"It is not easy to leave a city like Cagliari where the whole team lived for three wonderful years. We received a special welcome, and everyone has shown their affection and support. We will begin the transfer to Auckland in a few days, where we will open another chapter of this adventure, which will see us even more determined and focused on the final goal."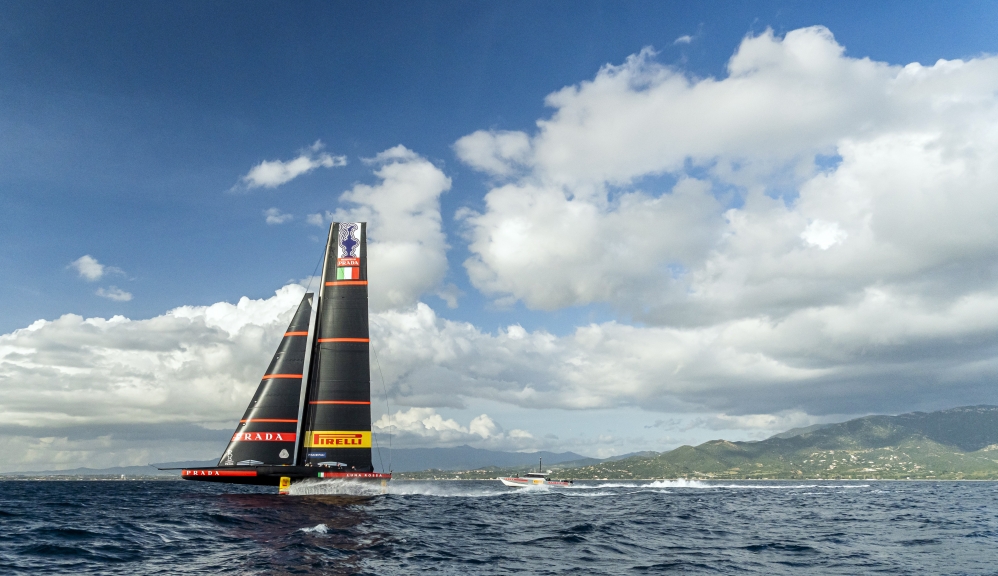 SUSTAINABILITY
Small steps for a cleaner planet
Reducing the use of disposable plastic is one of the concrete actions to safeguard the sea that the team has set itself.
In 2018, in Italy, more than 12 billion liters of water were bottled, which could fill the Colosseum 8 times over, using between 7.2 and 8.4 billion plastic bottles (Source: Legambiente – Dossier "Bottled water 2018"). If not properly disposed of, these bottles are then thrown away and end up polluting our seas. A plastic bottle takes almost one thousand years to biodegrade. In addition, the impact in terms of tons of CO2 emitted, through both manufacturing and transport, should not be underestimated: producing one plastic bottle in PET (polyethylene terephthalate) consumes 0.1 liters of petroleum, 80 grams of coal, 42 liters of natural gas and 2 liters of water.
At our base we decided to eliminate disposable plastic bottles in favor of water bottles that can be filled from the numerous distributors located in the offices and hangars.
In one calendar year, more than 18,000 liters of water were delivered, which means a saving of 36000 small bottles, equal to 480 kg of PET and therefore 960 kg of petroleum and 8,160 liters of water. This also equates to a reduction of more than 1 ton of CO2 emissions.
We know that there is still much to be done in terms of safeguarding the environment, and that these are small steps, but only through information and awareness can we become more conscious and motivated to adopt more responsible life choices.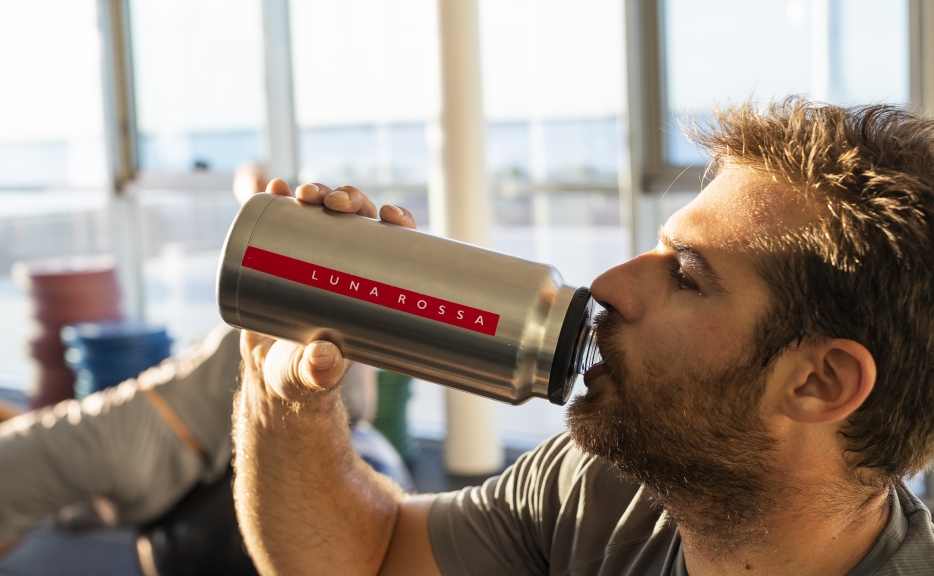 FEATURING THE TEAM
These are challenging days and a lot is going on: many milestones have been reached while the clock hands on our watches raced on.
How quickly time goes by: exactly 5 months to the start of the PRADA Cup Challenger Selection Series.
Watch the video https://bit.ly/2EVxNIG