News
THE NEW TP52 LUNA ROSSA AT ITS DEBUT TOMORROW IN THE CROATIA SUPER SERIES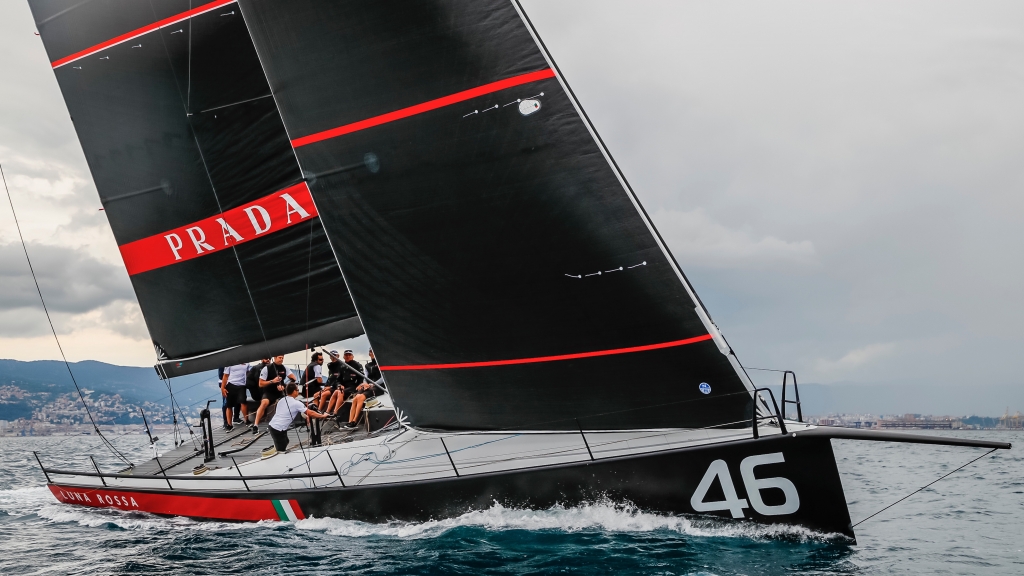 Šibenik, Croatia, May 22 2018 - The first stage of the TP52 Super Series will start tomorrow in Croatia: this is the first test for the Luna Rossa TP52 in what is probably the most competitive championship of the coming race season. Starting tomorrow, 12 teams from 8 different nations will compete in the first of five race days in Šibenik.
The teams met on the water today in the official Practice Race scheduled by the race committee: wind conditions were of 20 knots with heavy waves. It is not easy to foresee the results for the upcoming races. After months of hard work, the new TP Luna Rossa is competitive but will be facing many strong and seasoned teams
Luna Rossa tactician Vasco Vascotto declared: "We haven't had much time to train together so the outcome of this first event is unpredictable. We feel we are in good shape even if we haven't trained together for very long. Above all it will be an important season that will allow us to understand how to work together, how to manage on-board dynamics and to grow together, not only as a sailing crew but as the great group that makes an America's Cup team".
Francesco Bruni, Luna Rossa TP52 helmsman: "The conditions for the first Practice Race in Sibenik were spectacular and the fleet was very close. We're very happy with everything we learned and are learning from this training period. We're looking forward to a great championship series!"
Luna Rossa fans will be able to follow their favourite teams racing live thanks to the real-time tracking technologies used by the organizers of the Series and to live streaming on the 52 Super Series TV channel, in addition to all Luna Rossa Challenge team's official social media.
For further information: press.office@lunarossachallenge.com
Available photos: http://media.lunarossachallenge.com/