News
XXXVI AMERICA'S CUP - GARMIN OFFICIAL SUPPLIER FOR TEAM LUNA ROSSA CHALLENGE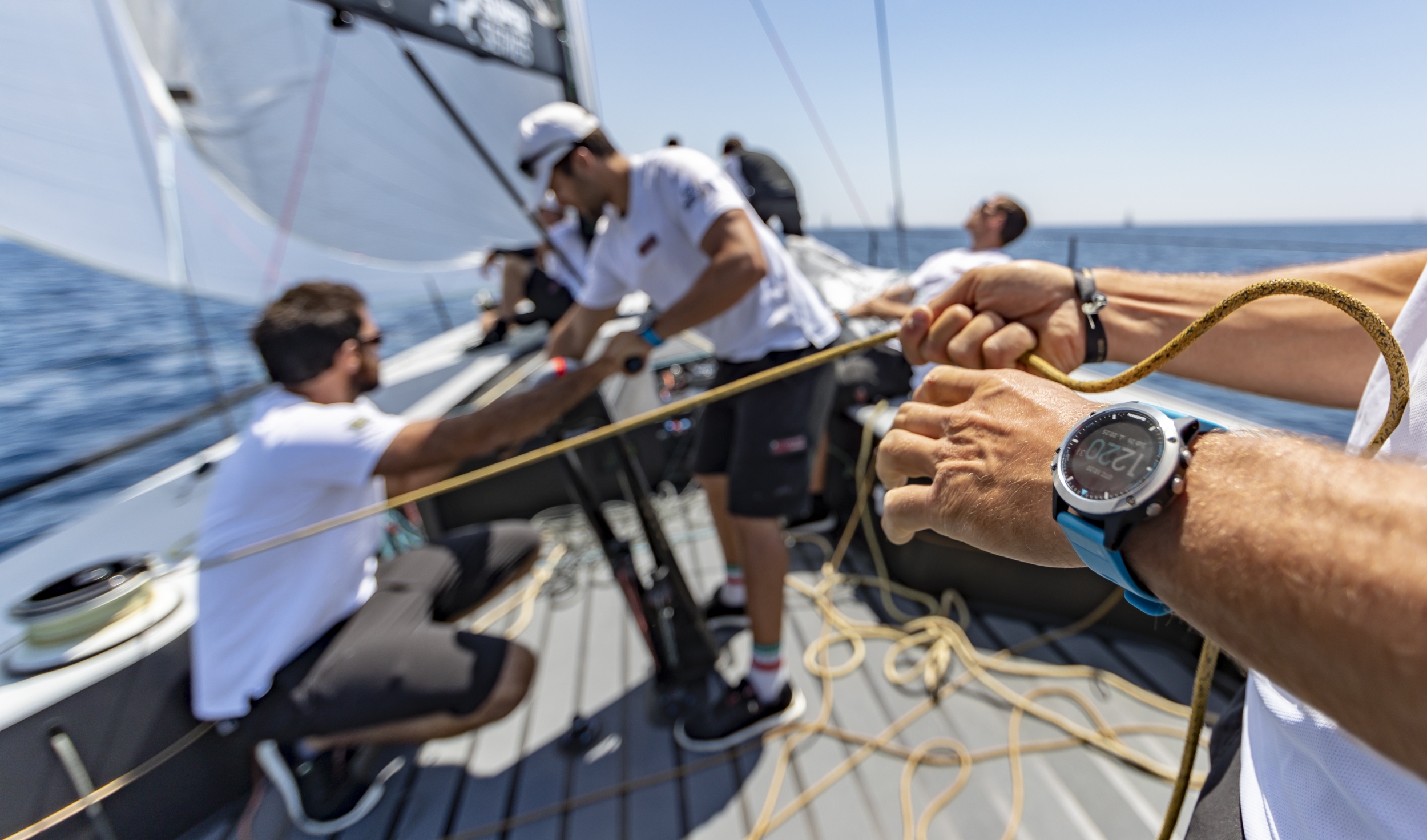 Milano/Cagliari, 28th of March 2018 - Garmin is as an Official Supplier for Team Luna Rossa Challenge, Challenger of Record for the 36th America's Cup.
As official supplier, Garmin will supply its first class GNX™ 120 sailing instruments and sensors as well as quatix® 5 marine smartwatches and VIRB® action cameras. Garmin will be the Official Supplier of Team Luna Rossa Challenge for the full campaign leading up to the 36th America's Cup, to be held in New Zealand in 2021.
"It's a great honor and privilege to be the official partner of Team Luna Rossa, Challenger of Record for the 36th America's Cup" said Pontus Fernstrom, Garmin EMEA Marine Segment Director. "This is the first step in a project that started some years ago and has allowed our brand to extend its presence into the highest level of sailing worldwide, thanks to our top performing products and complete services"
"I am very proud of this partnership that will support our team throughout all the stages of the process leading up to New Zealand" said Max Sirena, Luna Rossa Challenge team director. "Developing new products and technologies with a dynamic company like Garmin is bound to be a very engaging experience"
Luna Rossa will be equipped with state-of-art Garmin instruments, including GNX 120 7-inch displays, solid-state 9-axis compass, GPS 19x 10Hz antenna and a GST43 through-hull transducer for detecting speed and water temperature. Garmin will also supply Team Luna Rossa with a quatix 5, its latest marine smartwatch with built-in GPS and an extensive range of features intended for sailing, including the ability to bring up useful data required by each crew member in their role during a race. The quatix 5 comes with Garmin's multisport signature features, essential for the physical training of Luna Rossa's sailing athletes. Garmin will also support the team's media production and training data analysis with its VIRB 360, the first action camera with built-in GPS that can record 360 degree videos in 4K, and its VIRB Ultra 30, a cutting edge action cam for ultra-high definition video capture, complete with 3-axis image stabilization and G-Metrix™ features.
Team Luna Rossa's official chase boat will also be completely outfitted with Garmin electronics, including a Garmin GPSMAP 922xs 9-inch Touchscreen Chartplotter/Sonar Combo and a gWind™ Wireless 2 wind transducer that will provide wind data, bottom contours and currents on the race course.
All expertise and innovative solutions developed in close cooperation with Luna Rossa will be brought onboard the revolutionary AC 75, the class of high-performance fully foiling monohull racing yachts which they will sail at the 36th America's Cup. The AC 75 will be an extremely demanding and challenging race boat that will require top-level crews and instruments. This concept will open new horizons for racing yachts which, in the future, may also extend to cruising.
For more information, visit Garmin's virtual pressroom at garmin.com/newsroom